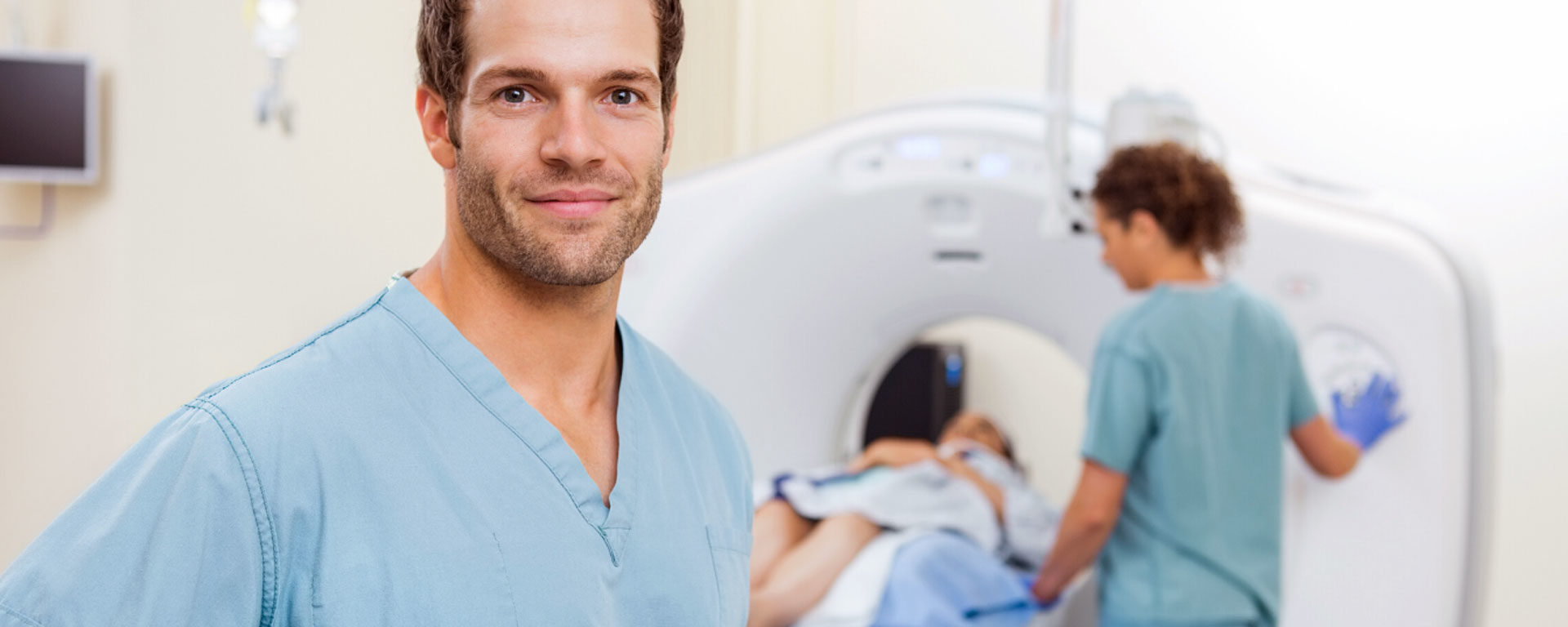 Optimal Imaging Jacksonville provides high-quality, comprehensive imaging care and exceptional patient service. Together with Ascension, we are part of a multi-state, comprehensive outpatient diagnostic imaging network, providing access to over 90 board-certified radiologists. We are proud to bring convenient, quality healthcare closer to where our patients live and work in Jacksonville and surrounding communities.
Are you looking for a career with purpose? Do you want to make a difference in your community? Join Optimal Imaging! Our team includes skilled technical staff, board-certified radiologists and experienced professional staff. When you join Optimal Imaging, you join a network of healthcare professionals dedicated to providing patients exceptional radiology care in a compassionate environment.
No matter where you are in your career, Optimal Imaging offers rewarding job opportunities to help you grow and care for the community. Our centers across northeastern Florida employee hundreds of skilled administrative and technical staff, including board-certified radiologists and registered technicians. Learn more about our current job openings and join the Optimal Imaging team.
We are an equal opportunity employer and do not discriminate against otherwise qualified applicants on the basis of race, color, creed, religion, ancestry, age, sex, marital status, national origin, disability or handicap or veteran status.
Expand the options below to explore our available career opportunities and apply today.
POSITION PURPOSE:
Provide courteous assistance to patients and physician offices while scheduling and registering patients for procedures.
SKILLS AND ABILITIES:
1. Ability to work in fast-paced, high productivity environment.
2. Ability to exercise judgement and make decisions.
3. Excellent communication skills to communicate with patients.
4. Ability to perform while under stress.
5. Ability to document accurately and concisely.
6. Careful attention to detail.
7. Ability to maintain patient confidentiality.
8. Ability to answer multi-phone line.
JOB DUTIES:
1. Answers incoming calls.
2. Schedule appointments for patients for pain management procedures.
3. Patient registration which includes verifying benefits and obtaining references and authorizations as needed.
4. Be conscientious of patient concerns and answers questions politely and effectively.
5. Follow policies and procedures for doing each task assigned.
QUALIFICATIONS:
1. Front desk/patient check in experience mandatory
2. Radiology experience a plus
3. Basic EMR experience preferred
4. Strong ability to multitask
5. Professional presentation and ability to interact well with others is mandatory 

POSITION PURPOSE:
Provide courteous and efficient service while performing MR scans on an as needed basis.
SKILLS AND ABILITIES:
Thorough knowledge and skillset in performing MR scan.
1.Ability to perform venipuncture and catheter placement.
2. Ability to work in a fast-paced environment.
3. Ability to perform well under stress.
4. Strong interpersonal skills with both patients and co-workers.
JOB DUTIES:
1. Performing MR scans.
2. Properly screening patients.
3. Properly documenting exam records.
4. Maintaining patient flow.
5. Providing a positive experience for patients.
QUALIFICATIONS:
1. ARRT (MR) registry
2. Two years of dedicated MR experience

POSITION PURPOSE:
The multi-modality technologist performs total body imaging which results in the production of quality images for diagnostic interpretation. The technologist effectively utilizes all imaging capabilities of the modalities. The technologist is responsible for maintaining optimal level of patient care. This employee will be responsible for working with patients of all ages with various types of medical problems.
SKILLS AND ABILITIES:
1. Ability to perform work that requires frequent standing, bending, reaching, squatting, kneeling, moving, lifting of patients and/or equipment up to 50 lbs.
2. Ability to work independently.
3. Ability to exercise judgement and make decisions.
4. Excellent communications skills.
5. Ability to document accurately and concisely.
JOB DUTIES:
1. Perform imaging procedures in accordance with the established professional and department standards.
2. Practice proper safety techniques.
3. Demonstrates the knowledge and skills necessary to provide care.
4. Maintain patient confidentiality in accordance with HIPPA compliance.
5. Ensures that correct patient data matches the processed image.
QUALIFICATIONS:
1. Maintains registry with the ARRT as an RT (R)(CT)(MR).
2. Must have 2 years successful experience as a registered technologist.
3. Prefer multi-modality technologists, but willing to train the right candidates.